From Versailles to NYC: Journey of Nymph Arethusa
12th December 2013

12/12/13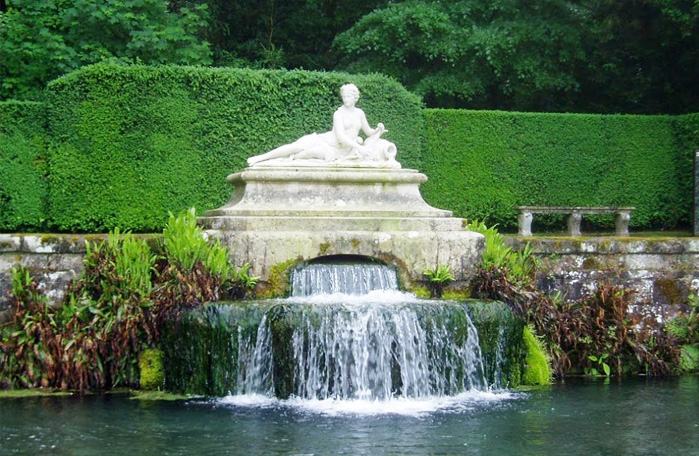 Christian Duvernois Landscape/Studio, in conjunction with former Chief Curator of Sculpture at the Louvre, Isabelle Leroy-Jay Lemaistre, are pleased to announce the long awaited installation of the 18th Century sculpture of Nymphe Aréthuse in the French Classical inspired rooftop, located in Manhattan's Upper East Side.
The legend surrounding Nymph Arethusa has spread from the remote island of Sicily to the congested streets of Manhattan. As the story goes, one day, long ago, the Nymph Arethusa was bathing in the Greek river Alpheus, today known as the Alfeios River. The Alpheus river god fell in love with the nymph and transformed her into a human being to pursue her. Arethusa, unwilling to participate, disguised herself as a spring in order to escape her suitor. Undeterred, Alpheus preserved and re-incarnated himself as a river so to reunite with the nymph.
In response to a client's request for a "trough-like" water feature, Christian Duvernois Landscape/Studio brought the myth to life by commissioning a reproduction of Claude Poirier's 1711 sculpture, Nymphe Dite Aréthuse. CDL/S, along with curator and CDL/S consultant, Isabelle Leroy-Jay Lemaistre, issued a third, and final, casting of the sculpture. The art piece, once confined to Louis XIV estate in Marly, will soon have a relation perched beneath Manhattan's sky.