West SoHo's Green Sculptural Wall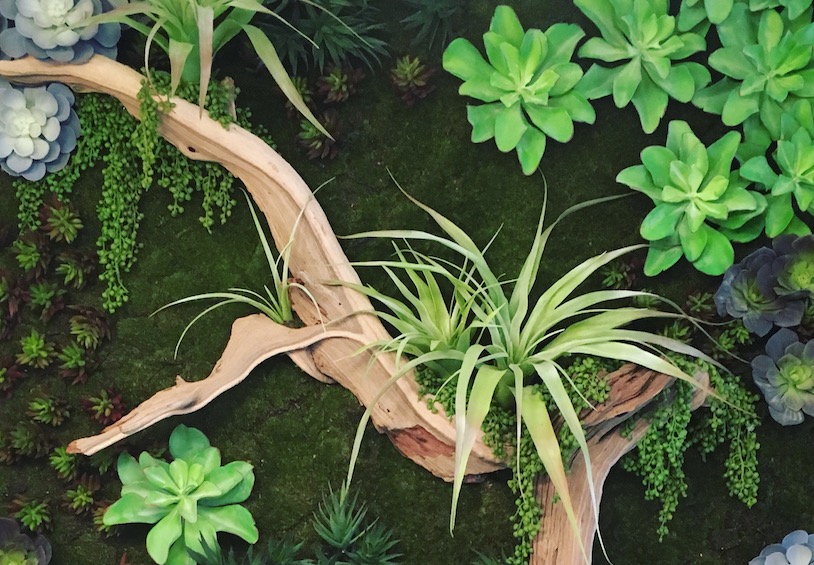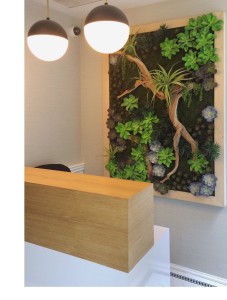 In the heart of West SoHo, a neighborhood surrounded by varying tones of gray and brown, we have installed a vibrant, vertical hanging sculptural green wall as the central feature in the foyer of a new high-rise condominium.
Laced with faux Agave, Echeveria, Crassula and Tillandsia, and traversed by curlicued driftwood, this piece not only provides a beautiful backdrop to the building's modern entry but it can also be glimpsed from the sidewalk, adding visual interest to those passing by.
This verdant wall uses amorphous drifts of naturalistic faux succulents and airplants arranged off of distinct swaths of solid, perspectival natural branching, all of which juxtaposes against a matte maple wood frame.
At nearly 5½ feet high and 3½ feet wide, the green wall is both a welcoming contrast to the rigidity and structure of the surrounding buildings, while simultaneously offering viewers a lens into an abstracted landscape.