Design Concept: The Winter Garden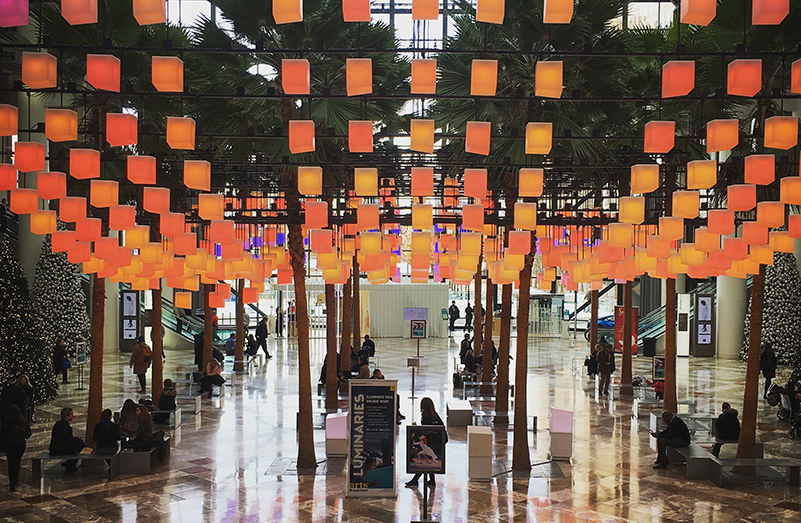 The acclaimed French novelist, Marcel Proust, once wrote of the delights of a winter garden. Nestled within the pages of "In Search of Lost Time", he describes he describes the narrator peering into the drawing room of Odette de Crécy, (the future Mme Swann), which housed the winter garden, and seeing a plethora of  chrysanthemums, violets and orchids. In real life, and at approximately the same time, Princess Mathilde Bonaparte, a niece of Napoleon III, was a perfect illustration for this revived and fashionable interest in the winter garden, and it is often referenced due to the richness of nature that entwines with rare artwork and luxurious furnishings, earning it the title of the "cabinet of curiosities".
Both were designed to accentuate a space whilst comfortably housing guests, and these garden designs are still to this day a continued source of inspiration for designers. For our team at CDL/S, we continuously implement strategic designs for outdoor spaces that harmoniously interact with an already built interior, however there have been past projects that required a creation of "an inside feeling with vegetation," as Christian Duvernois puts it. These endeavors have seen the inclusion of our studio department, which specializes in landscape art advisory and acquisition. Drawing upon Princess Mathilde's blend of foliage and fine art, we visualize indoor habitats that offer a deep reflection of the client's personal tastes, and showcase their procured art collections.
While winter gardens are inherently designed as private spaces, greenhouses and indoor atriums, on the other hand, are open to the public. In New York alone, there are an abundance of places that city-dwellers frequent to in the cooler months, such as a The Winter Garden at Brookfield Place and the atrium located within the Ford Foundation building. The Lowline, still in an experimental phase, also offers insight into different design techniques and planting methods that can help to create an outdoor feeling indoors.