A Step Back in Time
21st October 2016

21/10/16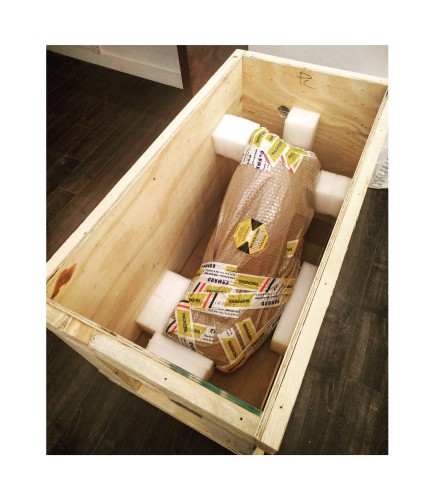 A few weeks ago, we had a special delivery — a full-sized cast taken from the fragment of the sculpture of Louis XIV's left foot. Although it is currently in the studio, it will soon find a home at the Contemplative Garden residence located in the Upper East Side.
This foot has a fascinating history; one which dates all the way back to 1687! Originally part of sculptor François Girardon's bronze equestrian statue of Louis XIV, this piece took seven years to complete. Now don't let the image fool you, the statue stood 23 feet high, and thus to create a single cast of it took tremendous skill. As a result, the king commissioned Swiss bronze founder Jean-Balthasar Keller (1638-1702).
In 1694, after eighty thousand pounds of bronze had been successfully poured into the cast, the sculpture was finally completed. It was then installed in Paris' square Louis le Grand (today known as square Louis XIV) in 1699, however the  Revolutionary War in 1792 saw it almost completely destroyed. All with the exception of the left foot, which has been kept as a memory of the gigantism of the sculpture.
Although this foot will be placed in a private residence, the original of Louis XIV's foot is on display at the Paris Carnavalet Museum.