In-Studio Team
CHRISTIAN DUVERNOIS
Born in Paris, Christian Duvernois has distinguished himself as a gallery owner, landscape designer and lecturer. In 1981, Christian moved from Paris to New York City and opened an art gallery on Madison Avenue called Facade. Facade, which was known in both New York and European art circles, specialized in classical and contemporary architectural and landscape design. Through painting, sculpture, photography and architectural drawing, the gallery featured works that explored the various aspects and sensibilities of man's relationship with the natural environment. Since 2001, Christian has operated a landscape design studio specializing in high-end residential gardens, while remaining active as a private dealer in works of art related to landscape and nature. A noted lecturer on European classical gardens, Christian completed a book concerning the creation of the Anglo-Chinese gardens of Queen Marie-Antoinette at Trianon during the second part of the 18th century. Titled, The Last Garden of Versailles: Marie-Antoinette at Trianon, the book was published by Rizzoli in 2008. In 2010, the New York Horticultural Society honored Christian for his "outstanding contribution to landscape design." He is a member of Les Amis de Versailles (Friends of Versailles) and the French Heritage Society.
JON FOUSKARIS
Jon Fouskaris, design director at Christian Duvernois Landscape/Gallery, brings real-world experience in design, construction documentation, and implementation, across styles ranging from contemporary to naturalistic. Paramount to his approach is honoring a site's history and natural heritage while cultivating new meanings and a cohesive sense of place. Prior to joining CDL/S, Jon was a landscape designer on a multi-disciplinary exhibition team at the Wildlife Conservation Society responsible for new public spaces, live animal exhibits and green infrastructure projects at the Bronx Zoo and other facilities, he served in the planning division of the New York City Department of Parks and Recreation, and was a contributing researcher, copywriter and photographer for the AIA Guide to New York City (fifth edition, published 2010). Jon holds a Bachelor of Science degree in Environmental Biology from SUNY ESF and a Master of Landscape Architecture degree from CCNY, where he was granted an ASLA Merit Award for his student design work. He is a native Brooklynite.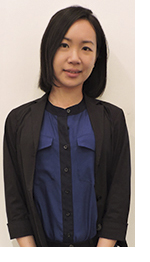 CARA HUANG
Cara comes to Christian Duvernois Landscape/Gallery as landscape designer, with prior experience in all phases of residential landscape design and architectural renovation projects in New York City. Her diverse background and passion for creating garden spaces across both urban and rural settings helps the team meet an array of project initiatives. Cara holds a Master of Landscape Architecture degree from Rutgers University. She is fluent in English, Mandarin, and Cantonese.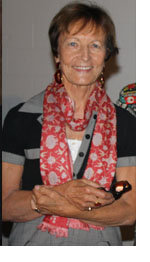 ISABELLE LEROY-JAY LEMAISTRE
We are thrilled to introduce Isabelle Leroy-Jay Lemaistre as curatorial advisor of Christian Duvernois Gallery. Formerly curator at the Sculpture Department and head of 19th century sculpture at the Louvre Museum, Lemaistre will assist in the conceptual and logistical aspects of the gallery. Outside of France, Leroy-Jay Lemaistre directed the long partnership between the Louvre and the High Museum of Art in Atlanta between 2003 and 2010, where she directed the exhibition The Louvre and the Masterpiece for the Louvre. She also conceptualized and directed the exhibition Napoleon and the Louvre, which she presented at the Forbidden City in Beijing in 2008 and readapted for the State Historical Museum in Moscow in 2010. In 2012, she presented a multidisciplinary exhibition of the Louvre on the topic of mythology in the Western world at the National Palace Museum in Taipei and at the Seoul Art Center. She has been the conservateur general honoraire du patrimoine (senior heritage curator emeritus) since 2013 and continues to serve as Professor of the History of the Techniques of Sculpture at the École du Louvre in Paris.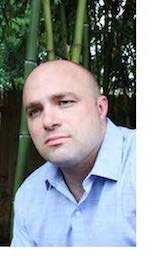 CHRIS TEETER, R.A.
Chris Teeter has acted as CDL/S's architectural consultant for close to five years. His primary responsibilities at CDL/S include structural design, code review, and construction detailing. He is the founding partner of Metamechanics LLC, a design build and consulting firm, a board member of the non-profit organization Contemporary Center for Environmental Art, and an architect at Darius Toraby Architects and Engineers, P.C. Chris has taught as an adjunct professor at Parsons The New School for Design for the past three years. His work exploring methods of design via electronic music composition and 3D modeling of dreams has been published by the journal 306090 – (Non-) Essential Knowledge for (New) Architecture. Chris completed his professional architecture degree at the University of Kansas and holds a Master's in Architecture from the University of Pennsylvania. Chris Teeter is a licensed architect in New Jersey and New York.