Innovative New Winter Gardens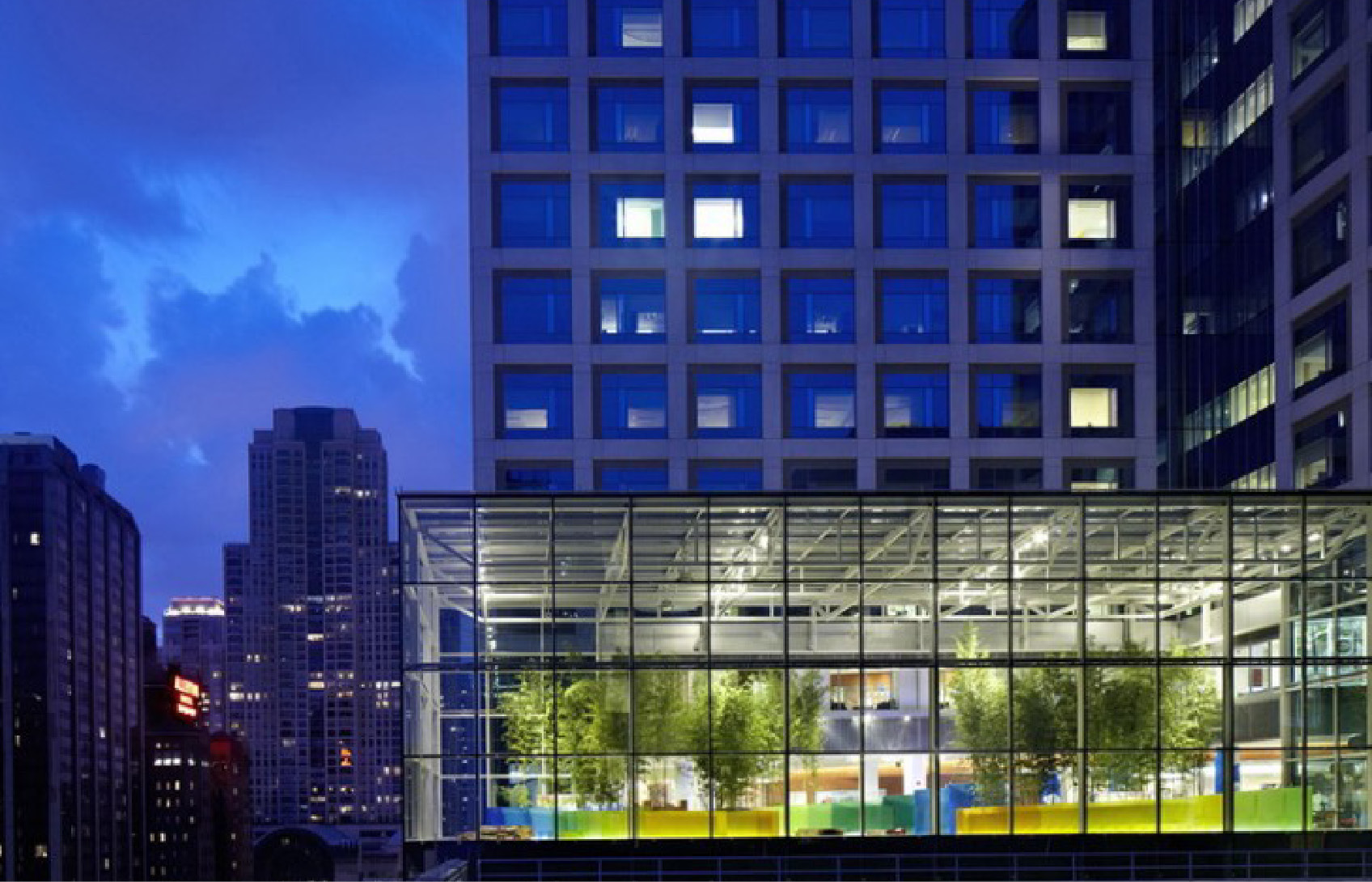 10th January 2014

10/01/14
As most of North America is getting blown with an icy chill, the last thing many people are thinking about are gardens. The CDL/S team, however, is examining extraordinary new indoor gardens that are breaking ground for landscape design. Two exciting, recently opened winter gardens that are both designed with enormous constraints are Mikyoung Kim's Crown Sky Garden in Chicago, and the new Hydroponic green roof on the Whole Foods in Gowanus, Brooklyn. Each garden brings a new perspective on what it means to winter garden.
Mikyoung Kim's colorful and fun design for the Ann & Robert H. Lurie Children's Hospital of Chicago received a 2013 General design honor award from the American Society of Landscape Architecture. This project's back bone is a colorful wall which is comprised of a series of interlocking custom eco-resin panels. These walls also support the live bamboo grove and contain LED lights that respond to people as they walk by. The space is filled with light and color, this project is being used as a case study in a growing body or research that links access to natural light and meditative space with reduced patient recovery time.
Meanwhile, in Gowanus, the new Whole Foods also faced health concerns with it's indoor garden. As the Gowanus Canal is one of the most polluted sites in the United States, recently being designated as a Superfund Site by the EPA. This rooftop farm is now producing healthy, fresh produce for the store below. The food is grown through a hydroponic system, meaning the plants are grown in nutrient-enriched water instead of soil. This process results in a larger yield of healthier, pesticide-free produce.
Both of these projects explore the constraints and potentials for winter gardens. As people are taking more notice of the possibilities and benefits of year round greenery, we are excited to witness and be a part of designing gardens for indoors.