Fall Edibles: The Common Fig Tree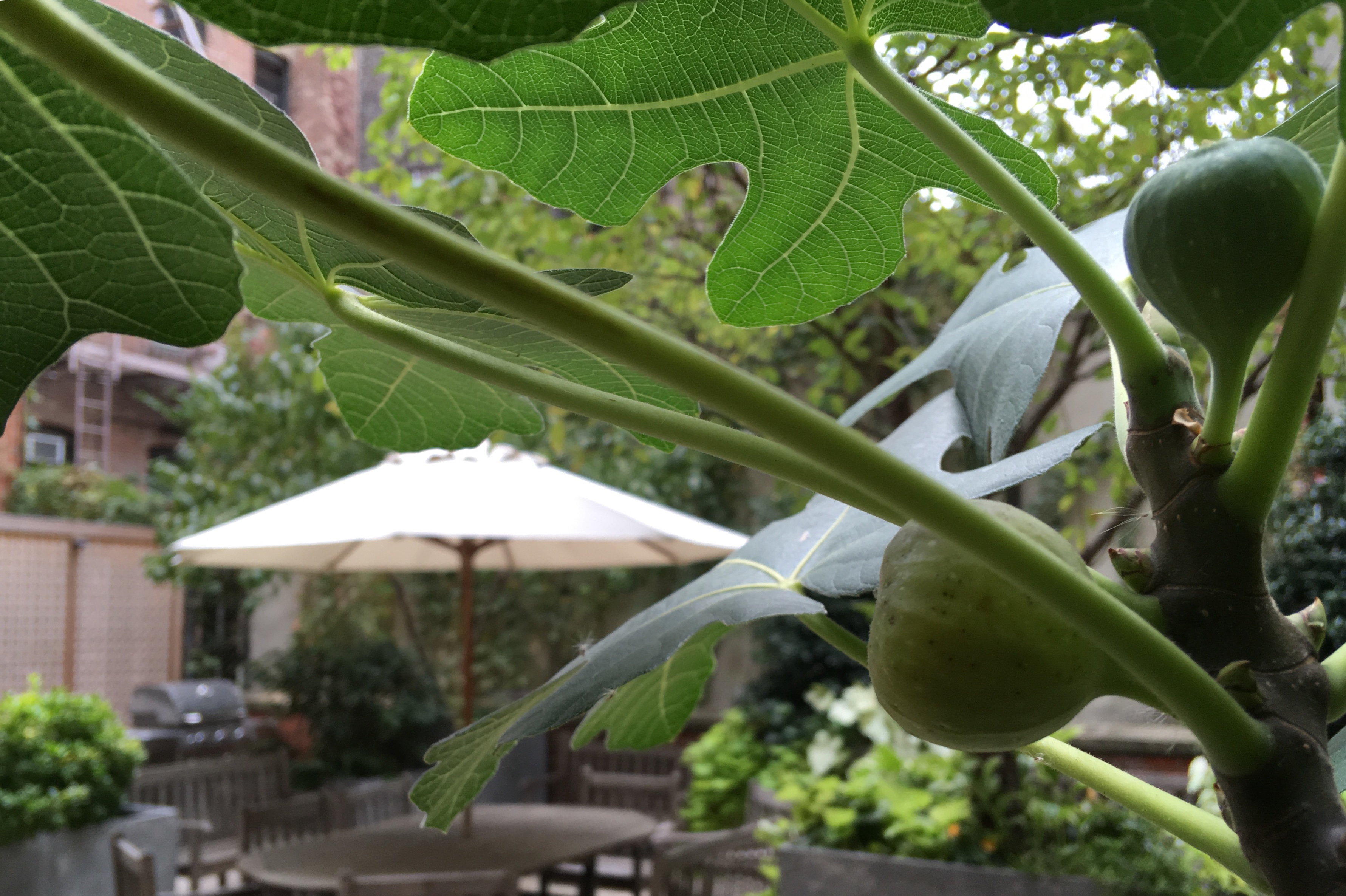 Until the first frost takes place in mid to late autumn, the sprinkle of golden and red hues can be occasionally interrupted by the final emergence of a select few fall edibles, such as figs, beans, and brussel sprouts. At the garden level of our West Village Co-Op project, our team spotted some of the last harvestable fruits of the Common Fig Tree (Ficus carica), just one or two day's away from being fully ripened. These particular fig trees, brought over from northern Italy and Montenegro, possess two fruit-bearing seasons per year: one around August and one around November.
Ripe figs are slightly bulbous, soft, lighter in color, and tend not to remain long on the tree in a multi-family residence.