Breaking down the Barriers at the Skyline Arboretum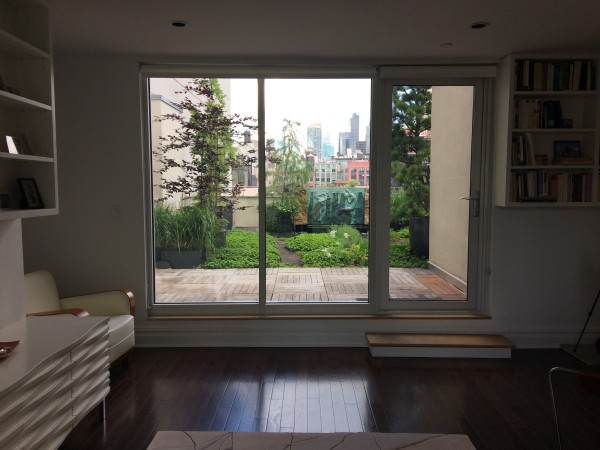 For our Skyline Arboretum project, with its north and south green roofs flanking opposite ends of the client's penthouse study, we have broken down the physical and perceptual boundaries to create a seamless indoor-outdoor connection. Prior to the alteration, a defective restroom along the apartment's north wall severed the possibility of having 180-degree views out to both garden spaces, preventing the opportunity for an immersive green experience. Our team leveraged the client's unique position of having two opposite end gardens by demolishing the bathroom and existing walls, to be replaced by new equally-sized tri-panel walls of laminated glass and a newly-renovated library with an open-floor plan.
Through this intervention into the interior apartment and the architectural facade, we have not only cultivated a sense of connection and between the two separate green roof spaces, but have also formed a more cohesive relationship with the focal point of the north terrace; a sculptural copper and pink marble fountain by French artist Serge Besançon. The seamless green plane that now exists beckons one to step outside amidst trees, or alternatively allows one to lounge comfortably indoors, surrounded not only by an impressive collection of books, but also lush greenery.
See our before-to-after "flipbook" to view a time lapse of the transformation.