A Year in Review: Making Gardens Great Again in 2016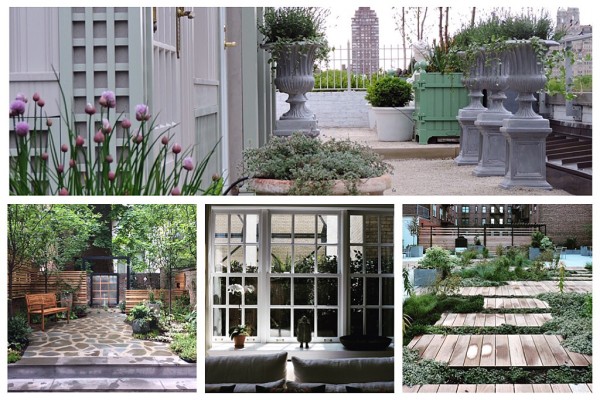 Another eventful year has passed for Christian Duvernois Landscape/Studio! Here, we take a look back at some of the projects and endeavors that our team undertook in the past 12 months.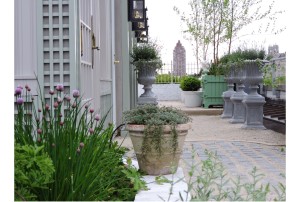 / Beaux-Arts Townhouse
Completed earlier last year, the design of the New York rooftop was influenced by the early 20th Century Beaux-Arts architecture of the townhouse while also invoking French Classical motifs. The new bulkhead is modelled after Villa Trianon, a trellis-clad home built in the village of Versailles in 1903, two years prior to the completion of this New York townhouse. A focal point of the design is the garden area, where an infinity edge water pedestal features a casting of La Nymphe Aréthuse. For more information, please click here.
Tucked away in the historic Upper East Side, a simple backyard was transformed into a private sanctuary, perfect for not only entertaining guests but also inviting its inhabitants to times of quiet reflection. One of the distinguishing features of this romantic garden is the dappled light that trickles through the overhanging trees – making it a truly captivating part shade garden.
Read about the project here, or to gain insight into plants used in this part shade garden, please click here.
In Inwood, Manhattan, we've transformed a vacant 7,000-SF parking garage rooftop shared by three adjoining co-op buildings into an ecologically sound, modern oasis—providing outdoor recreation opportunities and respite for its co-op residents. This project also incorporates habitat services for local wildlife, and integrates low-impact development measures like stormwater management, efficient water usage, and environmentally responsible material sourcing.
To read more about this project, please click here. To learn more about the all-native plant palette or the sustainably harvested manchiche, please visit our blog.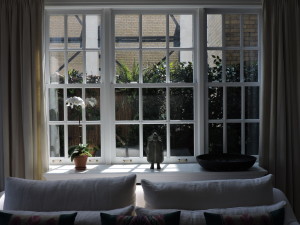 / Terrace Viewing Garden 
A long and linear wrap-around terrace of an upper floor Greenwich Village apartment was turned into a lush and timeless urban oasis. An intricate composition of faux foliage materials, of ferns, vines, evergreens with willow fences, not only soften the rectilinear edges and conceal outdoor utilities, but also complement the minimalist interior design elements.
Find out more about this project by clicking here. To learn about the use of faux ferns, vines and evergreens, visit here.